Applied Microbiology 2021
Conference Series LLC Ltd summon all the participants from all over the world to attend the webinar on Applied Microbiology and Infectious Diseases during November 22-23, 2021 Webinar which includes keynote presentations, Oral talks, Poster presentations and Exhibitions
For more details download our brochure here: https://appliedmicrobiology.annualcongress.com/conference-brochure.php
Our Conference will provide a perfect platform addressing:
• Laudable talks by the top-notch of the global scientific community
• Sterling workshop sessions
• Remarkable Awards and Global Recognition to meritorious Researchers
• Global Networking with 50+ Countries
• Novel Techniques to Benefit Your Research
For more information drop a mail on
Track 01: Microorganisms in Pharmaceutical Industry:
The most critical commitment of microbiology to the pharmaceutical business is the improvement of anti-infection agents. All anti-infection agents were initially the results of microbial digestion; however the recent research has enabled the production of more improved medications. Vaccines are likewise an important contribution of microbiology towards the drug development. Vaccine production usually requires culturing of huge amounts of bacteria. Steroids are also produced from microorganisms. Microbiology also contributes towards quality control of a pharmaceutical lab.
Track 02: Probiotics & Prebiotics:
Probiotics are contained with a range of food and nutrition products such as dietary supplements, medicinal foods, biopharmaceuticals and medical devices delivering probiotics. Prebiotics foods are taken as dietary ingredients to maintain the Biological Symbiosis with the microbial flora. Dietary supplements created through the synergism of Pro and Pre-biotic are the Synbiotics. The nutrition supplemented with the beneficial microbial flora and the associated microbiome in human gut, restoring the human digestive system as a whole is said to be the "Probiotics".
Synbiotics
Pediatric Nutrition
Probioceuticals​
Probiotics for Women Health
Probiotics and Recombinant Probiotics
Non-LAB Probiotics – Bifidobacteria, Yeasts, Bacilli
Future of Probiotics and Prebiotics – Visions and Opportunities
Track 03: Applied microbiology:
Applied microbiology is a scientific discipline that deals with the application of microorganisms and the cognizance about them. Applications include biotechnology, agriculture, medicine, aliment microbiology and bio remediation. Systematic and Applied Microbiology deals with sundry aspects of microbial diversity and systematics of prokaryotes.
Protein engineering
Bioremediation
Food microbiology
Microbial ecology
Plant microbiology
Aquatic microbiology
Track 04: Environmental biology:
Environmental biology is that the study of the composition and physiology of microbic communities within the atmosphere. The atmosphere during this case means that the soil, water, air and sediments covering the earth and may additionally embrace the animals and plants that inhabit these areas. Environmental biology additionally includes the study of microorganisms that exist in artificial environments like bioreactors. Molecular biology has revolutionized the study of microorganisms within the atmosphere and improved our understanding of the composition, phylogeny, and physiology of microbic communities. This molecular tool case encompasses a spread of DNA-based technologies and new strategies for the study of polymer and proteins extracted from environmental samples. Presently there's a serious stress on the applying approaches to see the identities and functions of microbes inhabiting totally different atmosphere.
The science and study of bacterium and their regard to medication and to alternative areas like agriculture (e.g., farm animals) and business. Bacteriology may be a part of biological science that encompasses the study of bacterium, viruses, and every one alternative type of microorganisms.
Track 06: Microbiology & Microbes World:
Pure Microbiology which provides a major platform of a large plethora of research and plenty of new insights into different areas of Microbiology. There are different branches of Microbiology such as, mycology, Virology, Immunology, infectious diseases, bacteriology, nematology, parasitology, etc. In against of pathogenic bacteria which can we used that is antibiotics either orally or paternally. The USA has about $66.28 billion worth of antibiotics that are manufactured annually, is expected to attain $75 billion by the end of 2018.
Microbial Interactions
Impact of microbial ecology
Parasitology, Nematology
Systems Microbiology
Generation Microbiology
Quality Assurance Reporting and Survelliance system
Gut Microbiota transplantations
Track 07: Applied Microbiology In Animals
Novel aspects of applied microbiology in relation to animal health, it is intended to describe and enhance understanding of the role of microorganisms in animal health and disease, and provides an excellent grounding in microbiology molecular biology, immunology and epidemiology.This grounding leads into the study of the complex mechanisms of host/microbe interactions that are involved in the pathogenesis of specific animal diseases, and provides insights into diagnosis and interventions, such as vaccines, essential for disease control. This is concerned with microbial (bacterial, fungal, viral) diseases of domesticated vertebrate animals (livestock, companion animals, fur-bearing animals, poultry, but excluding fish) that supply food, other useful products or companionship. In addition, Microbial diseases of wild animals living in captivity, or as members of the feral fauna will also be considered if the infections are of interest because of their interrelation with humans and/or domestic animals.
Aquatic Animal Health
Animal Biotechnology
Zoonoses
The collection of microbes living in and on our body - have a significant impact on human health and well-being. They have been associated with numerous diseases, yet we have barely understood their role in the context of life-style and genetics. Various initiatives are underway around the world to survey the biota human micro at several body sites, characterise them, understand their interactions with the human hosts, elucidate their role in diseases, and design possible therapeutic or dietary interventions.
Infectious disease
Gastrointestinal malignancy
Metabolic disorder
Track 09: Public health & Epidemiology
Public health is "the science and art of preventing disease, prolonging life and promoting human health through organized efforts and informed choices of society, organizations, public and private, communities and individuals". Public health aims to improve the quality of life through prevention and treatment of disease, including mental health. This is done through the surveillance of cases and health indicators, and through the promotion of healthy behaviours. Public health refers to all organized measures to prevent disease, promote health, and prolong life among the population. Its activities aim to provide conditions in which people can be healthy and focus on entire populations, not on individual patients or diseases. Modern public health practice requires multidisciplinary teams of public health workers and professionals. Teams might include epidemiologists, biostatisticians, medical assistants, public health nurses, midwives or medical microbiologists. Depending on the need environmental health officers or public health inspectors, bioethicists, and even veterinarians, Gender experts, Sexual and reproductive health specialists.
The study of the microorganisms of the oral cavity and their interactions between oral microorganisms or with the host is generally known as Oral Microbiology. The growth of characteristics microorganisms depends on the environment present in the human mouth found there. Oral bacteria have evolved mechanisms to sense their environment and modify the host. Water, nutrients as well as a moderate temperature are some of the common source provided for the survival of these microbes. The resident microbes present in the mouth adhere to the teeth and gums to resist the mechanical flushing from the mouth to stomach. After reaching to stomach the acid-sensitive microbes are destroyed by hydrochloric acid.
Dental plaque
Dental caries
Periodontal disease
Cell-cell communication
Vaccination against oral infections
Role in non-oral disease
Other Micro biota
Track 11: Host-pathogen interaction
The host-pathogen interaction is defined as how microbes or viruses sustain themselves within host organisms on a molecular, cellular, organismal or population level. This term is most commonly used to refer to disease-causing microorganisms although they may not cause illness in all hosts. Because of this, the definition has been expanded to how known pathogens survive within their host, whether they cause disease or not. On the molecular and cellular level, microbes can infect the host and divide rapidly, causing disease by being there and causing a homeostatic imbalance in the body, or by secreting toxins which cause symptoms to appear. Viruses can also infect the host with virulent DNA, which can affect normal cell processes (transcription, translation, etc.), protein folding, or evading the immune response.
Microbe-host interaction
Viral and Microbial Interactions
Microbe Host Interaction
Host Bacterial Interaction
Host Pathogen Environment Interaction
Geomicrobiology is that the results of the mixture of earth science and biological science. The sphere of geomicrobiology considerations the role of germ and microbial processes in earth science and geochemical processes and the other way around The sphere of geomicrobiology considerations the role of germ and microbial processes in earth science and geochemical processes. The sphere is very vital once addressing microorganisms in aquifers and public drinkable providers.
Microbe-aquifer interactions
Industrial Processes end product
Biomineralization
Acid mine drainage
Environmental remediation and Bioremediation
Biogeochemistry
Microbial biodegradation
Applied Microbiology 2021 brings you an immense opportunity to be a part of scientific acceleration to world class personalities, young scholars, scientific delegates and young scientists to join in this Conference to utilize the expertise and novelties that brings a new era for innovations in the field of Microbiology, Immunology, and Pathology which brings well versed scrutinizers at one place. It provides a platform to have open discussions, knowledge sharing and interactive sessions with field experts at Applied Microbiology 2020. We request you to submit a brief idea or abstract of your talk/presentation/symposium/workshop according to your session interest. Please follow the format of our Sample Template.
Abstract Submission Deadline: November 22-23, 2021
For abstract submission visit: https://appliedmicrobiology.annualcongress.com/abstract-submission.php
Applied Microbiology, the study of microbes, is an unparalleled branch of life sciences. With immensely high prevalence of diseases such as flu, hepatitis, AIDS, and STDs, the importance of Microbiology is repeatedly highlighted. The global Microbiology market is expected to grow over 2015-2025.
Global Applied Microbiology
The global virology market is estimated at $1693 million in 2017 and is estimated to grow at a CAGR of 5.4% during the forecast period 2018-2023. North America is the largest virology market led by the U.S., owing to technological advancements such as rapid, portable diagnostics. N. America is expected to retain the top market position over the forecast period as well.
Europe is projected to maintain the position as the second largest market globally. During the forecast period, Europe is anticipated to record the highest CAGR, attributed by enhanced healthcare infrastructure, facilitated access to diagnostics, and growing affordability of diagnostic tests for viral diseases.
Vancouver is currently a growing microbiology market, which is estimated to grow at a remarkable CAGR through to 2025. However, APEJ and Africa are expected to witness the most promising growth opportunities during the forecast period. While China will be a leading APEJ market, India will contribute a considerable revenue share to the APEJ virology market.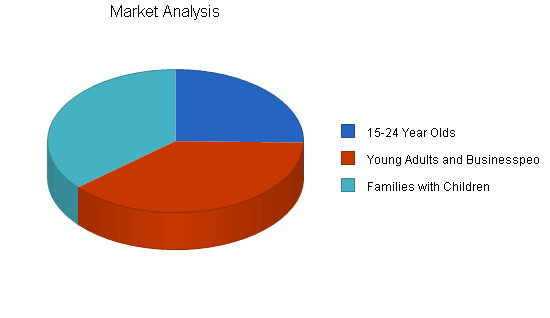 Key Players in the Global Microbilogy Market
The notable players identified in the global virology market include GlaxoSmithKline plc, Abbott Laboratories, Boehringer Ingelheim Corporation, Merck and Co. Inc., Novartis International AG, Siemens, Johnson & Johnson, AstraZeneca AB, and Roche.
Merck and Co. Inc. has several drug candidates in phase 2, including cancer, diabetes, cardiac arrest, and hepatitis C, and some candidates in phase 3, including breast cancer, atherosclerosis, Alzheimer's, Ebola, and HIV. The company also has many other candidates, which are currently under review.
Abivax, a high-profile biotech company in Paris, France, has already successfully produced candidates against dengue and chikungunya viruses. The company has a few more candidates against HIV and Ebola, currently under development.
On the basis of diagnosis tests, hepatitis B, Hepatitis C, HIV, Human papillomavirus (HPV), and other tests (like influenza, Ebola, and dengue) are estimated to hold the largest market share globally during the forecast period. Viral Infection controlling Methods include Immunoprophylaxis, Active Prophylaxis (Vaccines), Passive Prophylaxis, Antiviral Chemotherapy (Veridical Agents, Antiviral Agents, Immunomodulators), Interferon's (Cytokines). Immunoprophylaxis therapy and antiviral drugs are the fastest growing market segments in the estimated forecast period.
Virology Market is segmented By Applications into Skin and Soft Tissue Infections, Respiratory Tract Infections, GI Tract Infections, Urinary Tract infection, Eye Infections, Sexually Transmitted Diseases, Perinatal Infections. STDs, Urinary tract infections, and respiratory tract infections are currently dominating as compared to the other application types in the global virology market. Virology Market is segmented By End Users into Hospitals, Clinics, Laboratories, Diagnostic Centres, Blood Banks, and Pharmacies.
Global Vaccines Market:
The global vaccine market is driven by the rise in prevalence of infectious diseases, as it is considered to be the best way to prevent such diseases. In addition, emerging vaccines (Zika vaccines, dengue vaccines, cancer vaccines, and others), production of technologically advanced vaccines, advancements in vaccine delivery devices, and increase in immunization programs supplement the market growth.
According to the market research study in 2016, the global vaccines market was worth US$ 28.0 Bn and is projected to reach a value of US$ 48.0 Bn by the end of 2025. The market is predicted to register a promising 6.0% CAGR between 2017 and 2025.
Competitive Market Share
Some of the major players in global market are AstraZeneca, Abbott, Bristol-Myers Squibb, Merck & Co., Johnson & Johnson, Sanofi Pasteur, Pfizer, GlaxoSmithKline, Emergent BioSolutions, Novartis, Astellas Pharma, CSL and Novavax. Industry players focus on new product development, mergers, and acquisition to strengthen their market position. Companies should face intense competition for development of novel products.
Applied Microbes 2018
We had successfully hosted the "3rd International Conference on Applied Microbiology and Beneficial Microbes" during June 06-07th, 2018 at Hyatt Regency Osaka, Osaka, Japan. The conference focused on the theme "Accumulate, segregate and remodel micro-organisms for upliftment of human life". The conference was successful in bringing together renowned speakers from various reputed organizations and their paramount talks enlightened the gathering.
The pragmatic meet organized by our management received generous response from the academia, talented researchers & young student community. Researchers and students who attended from different parts of the world made their valuable contribution to make it a successful event. The conference was marked with the presence of eminent Speakers, Young Researchers, Students & Business Delegates driving the event into the path of success with thought provoking keynote& plenary presentations.
The Conference focused on recent developments in the field of virology & Infectious diseases and the meeting engrossed in knowledgeable discussions on novel subjects like:
Microbiology
Applied Microbiology and Environmental microbiology
Trends in Cellular Microbiology and Generation Microbiology
Advancements in Food and Industrial Microbiology
Microbial Genomics and Molecular Microbiology
Microbial Pathogenesis
Petroleum Microbiology
Medical and Clinical Microbiology
Diseases, Diagnosis and Treatment of Microbial Infections
Infections and Immunity
Vaccines and Vaccinations
Bioinformatics
Astro, Nano and Predictive Microbiology
Veterinary Microbiology
Aero Microbiology
Biotechnology and Biochemistry
Microbial Biofilms
Pharmaceutical Microbiology
Agricultural Microbiology
Oral Microbiology
Forensic Microbiology
Genetic Engineering
Special Session:
Title: Dictyostelium discoideum: A model organism for G protein coupled receptor-mediated chemotaxis in human diseases
Xuehua Xu, National Institute of Allergy and Infectious Diseases, National Institutes of Health, USA
Title: Defining natural species of bacteria by a common yardstick: Universal genomic parameter to delineate bacteria into discrete phylogenetic clusters
Shu-Lin Liu, Harbin Medical University, China
Keynote forum:The proceedings of the conference were embarked with an opening ceremony followed by Special sessions and a series of Lectures delivered by both Honorable Guests and members of the Keynote forum. The adepts who promulgated the theme with their exquisite talks were:
Xuehua Xu, National Institute of Allergy and Infectious Diseases-National Institutes of Health, USA
Tetyana Milojevic, University of Vienna, Austria
Tian Jin, National Institute of Allergy and Infectious Diseases-National Institutes of Health, USA
Maryam Esghaei, Iran University of Medical Sciences, Iran
Shu-Lin Liu, Harbin Medical University, China
Wolfram Brueck, University of Applied Sciences Western Switzerland, Switzerland
Jan Bobek, Charles University, Czech Republic
We extend our heartiest thanks to all the Organizing Committee Members for their kind support rendered towards the success of Applied Microbes 2018. At the same time we take the opportunity to thank all the speakers, delegates and participants for providing their valuable contribution and time for Applied Microbes 2018.
Applied Microbes 2018 Organizing Committee would like to thank the Moderator of the conference, Wolfram Brueck who contributed a lot for the smooth functioning of this event.
With the encouragement from the excellent feedback from the participants and supporters of Applied Microbes 2018, Conference Series LLC Ltd is glad to announce "4th International Conference on Applied Microbiology and Beneficial Microbes during May 20-21,2019 which will be held at Tokyo,Japan
To share your views and research, please click here to register for the Conference.
To Collaborate Scientific Professionals around the World
Special Issues
All accepted abstracts will be published in respective Our International Journals.
Abstracts will be provided with Digital Object Identifier by